Mongoose publishes content including industry insights, webinars, case studies, and best practices focused on one goal: helping colleges and universities continuously improve the ways they communicate with students.

We also developed Cadence, higher education's preferred texting platform. Our software helps over 400 institutions create instant, meaningful connections with their constituents - and in doing so, achieve remarkable outcomes.
100% Higher Education
Since day one, our sole focus has been helping colleges and universities effectively connect with their constituents. We're all-in on higher ed, which means you get 100% of our energy, experience, and attention.

And speaking of experience, our team has it in spades. Our management personnel has worked in higher education—on both client and vendors sides—for an average of 17 years. Why is this important? Because we understand your challenges, and can coach you on the proven best practices to improve your communication and reach your goals.
---
Dave Marshall
President & Product Manager
Founder and product manager for Cadence, you'd be hard pressed to find someone who is more passionate about higher education communication than Dave. His desire to create out-of-the-box solutions while employing an under-the-radar approach is evident in Mongoose's simple yet powerful interface. In addition to providing strategic direction and endless inspiration for our company, Dave is focused on finding novel ways to solve each institution's unique challenges.
You may recognize Dave from his previous role as co-founder of LiquidMatrix, which modernized enrollment marketing and is now part of Ellucian. He's also actively involved in the industry through writing articles, speaking at conferences, and leading workshops.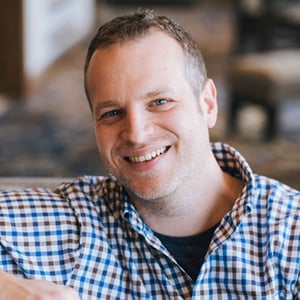 Andrew Veatch
Vice President, Software Development
Andrew is responsible for technology at Mongoose and chief architect for Cadence, and couldn't be more excited to be helping institutions find and retain their students. Having spent nearly his entire career in higher education technology, he worked on the Banner system at SUNY Geneseo while a student there, developed custom integration components at LiquidMatrix and then at Datatel (now Ellucian). Previous to joining Mongoose, he spent 8 years at Campus Labs leading the development team as they transformed how institutions collected and analyzed data to become more effective.